The pop-up craze is nothing new to Miamians, but during this past Art Basel season two local favorites have used this opportunity to open up shop. Michelle Bernstein of Michy's and Crumb On Parchment offered Art Basel goers an enchanting oasis right in the heart of the Miami Beach Botanical Garden. As well, Giorgio Rapicavoli of Eating House opened up Drinking Room, a small bar for people looking for artisanal cocktails and good music.
What's Popping
Pop-up retail stores, restaurants and bars are not a new concept and has become a legitimate way of testing your business. While it might seem like a fad to some, utilizing the temporary business plan often helps create better plans for the long run. Benefits to starting pop-ups include affordability while remaining in control, short-term commitment, generating buzz, and testing and experimenting new dishes or cocktails with new audiences.
Garden Cafe by Michelle Bernstein
Between the thousands of people walking to and from the Art Basel and Design Miami art fairs and the bustling traffic, one wouldn't expect a quiet lush greenery, let alone a quaint garden cafe. Bernstein's Crumb On Parchment pop-up is a welcomed reprieve serving satisfying salads, like the Kale Salad with Parmesan, dried cherries, sunflower seeds and lemon vinaigrette or freshly made sandwiches, like the Toscano Salami Sandwich with Parmesan, arugula, and truffle butter on a baguette. You'll also find hot plates, soups and exquisite baked goods.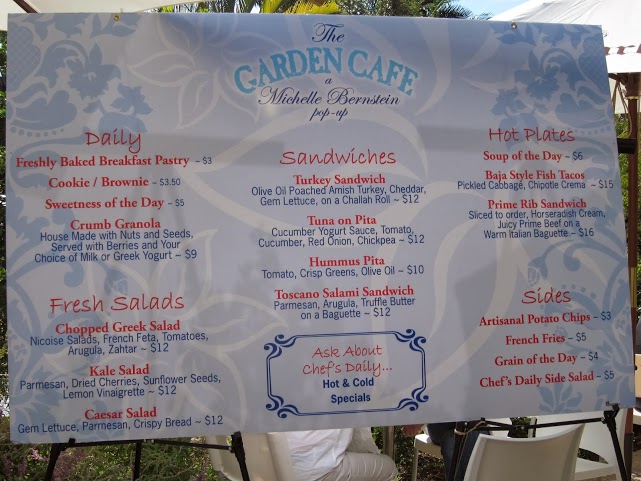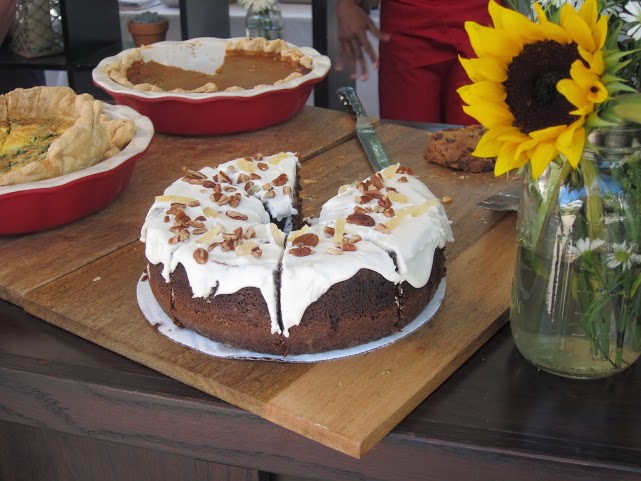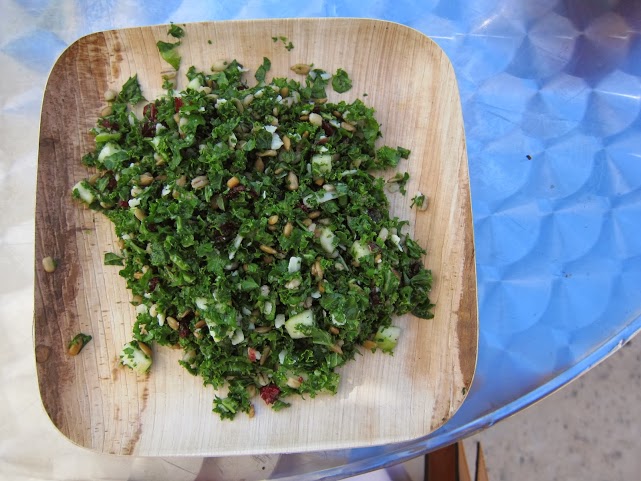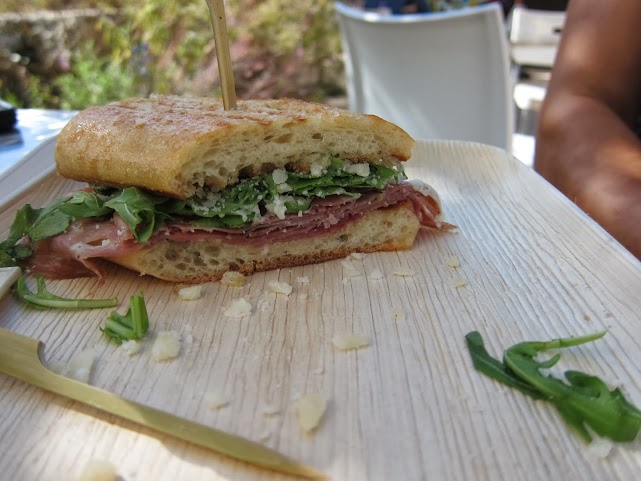 Drinking Room by Giorgio Rapicavoli
Certainly not new to the pop-up business is the famed chef of Eating House. Giorgio Rapicavoli started the restaurant as a pop-up in Coral Gables and, after raving success, opened a permanent establishment on Ponce De Leon Boulevard.
Rapicavoli recently tested his pop-up prowess with mixologist and friend Eddie Fuentes at the Drinking Room at the Hotel Astor in Miami Beach. Down below the boutique hotel on Tenth and Washington, the Drinking Room appears to be a dark den illuminated by a fluorescent DJ booth. Guests can either take a seat at the bar, or share a table in a book-lined corner.
Upon ordering a drink, you are immediately aware of the care and artistry Rapicavoli and Fuentes infuse into their business. The bartenders are passionate and use the array of fresh herbs, juices and bitters to come up with creative cocktails such as the Grow A Pear featuring spiced scotch, velvet flanerum and roasted pear or the Daniel San prepared using 'jojo green tea' vodka, yuzu, shizo and rambutan.
With the new found popularity of pop-up businesses and the unique opportunities offered by the Art Basel Art fair, it's no surprise two of Miami's well-known chefs bring their inspiration and culinary expertise to the forefront. Lucky for us Miamians, these pop-ups often turn into permanent hot spots. And with the past success of the Eating House pop-up, perhaps a permanent establishment of the Drinking Room will be coming soon. We can only hope.
Editor's Note: Though Drinking Room was set to run through New Year's Eve, the pop up closed a bit early because of alleged unforeseen circumstances in relation to the venue.