By Yamini Lal, Foodable Contributor
Located on 11th Avenue between 44th and 45th, Gotham West Market lies in one of those sections in Manhattan that boasts an unlikely foodie destination.
Yet, here it was – a large, bustling space adorned by food vendors and enthusiastic diners, set up like a chic food court with an industrial style interior. As soon as you look in through the large floor to ceiling windows, you feel compelled to step in and see what the fuss is all about.
Gotham West Market is part of an effort to bring and keep tenants in the new Gotham West Apartment building. Lacking good subway connections in that area, it probably wasn't an easy task. How brilliant to use food as the bait – it works every time! And what works even more is pulling names of well-recognized chefs and businesses, and bringing them all under the same roof for a unique dining experience. Ivan Ramen, anybody?
Slurping Ramen
Ivan Ramen Slurp Shop was the first counter I gravitated to. Truth be told, that was the only reason I went there. I have been reading so much about this man, Ivan Orkin, an American from Long Island who fearlessly moved to Tokyo to learn the art of Ramen. He then set up a Ramen shop in Tokyo and gained instant celebrity. Now he has brought his craft back to New York. Offering three styles of Ramen – Shio, Shoyu and Mazeman – and a few rice bowls, the menu is quite streamlined. I tried the Shio and the Mazeman Ramen. Shio was definitely a tasty slurp, but lacked that special dimension of umami. Mazeman is less like a broth with noodles and more like a sauce on noodles. This rich, creamy, garlicky sauce was amazing. In here, I believe, are four different forms of garlic: raw, roasted, pickled and infused in oil, which, in turn, results in a blend of various flavors and stages of garlic. The taste is sweet, pungent, spicy, and it permeates your senses with garlic.
Spanish Tapas
The tapas by Chef Seamus Mullen at El Colmado are super tasty small bites. I loved the Gambas al Ajillo, a perfect dip for bread. The Bistec al Minuto was topped with light and flavorful salsa verde, and sat on a very earthy sunchoke hash. At $18, I found it to be a bit pricey, especially because there was just 5-6 small slices of meat in this plate. Shashito peppers are a favorite, and the salty, spicy, bitter blend of flavors in this plate did not disappoint.
Casual Bites
Tacos and sandwiches from Genuine Roadside bring the flavors of American roadside stands right to your table: burgers, tacos, salads, sandwiches and shakes. I mean, how much more American could it get! What's interesting about this place is that every dish had an interesting twist to it, like the Buttermilk-Battered Chicken Sandwich served with sambal mayo! Or the Seoul Train Sandwich made with pulled pork and kimchi! I was interested to see a breakfast tortilla with scrambled eggs on the menu.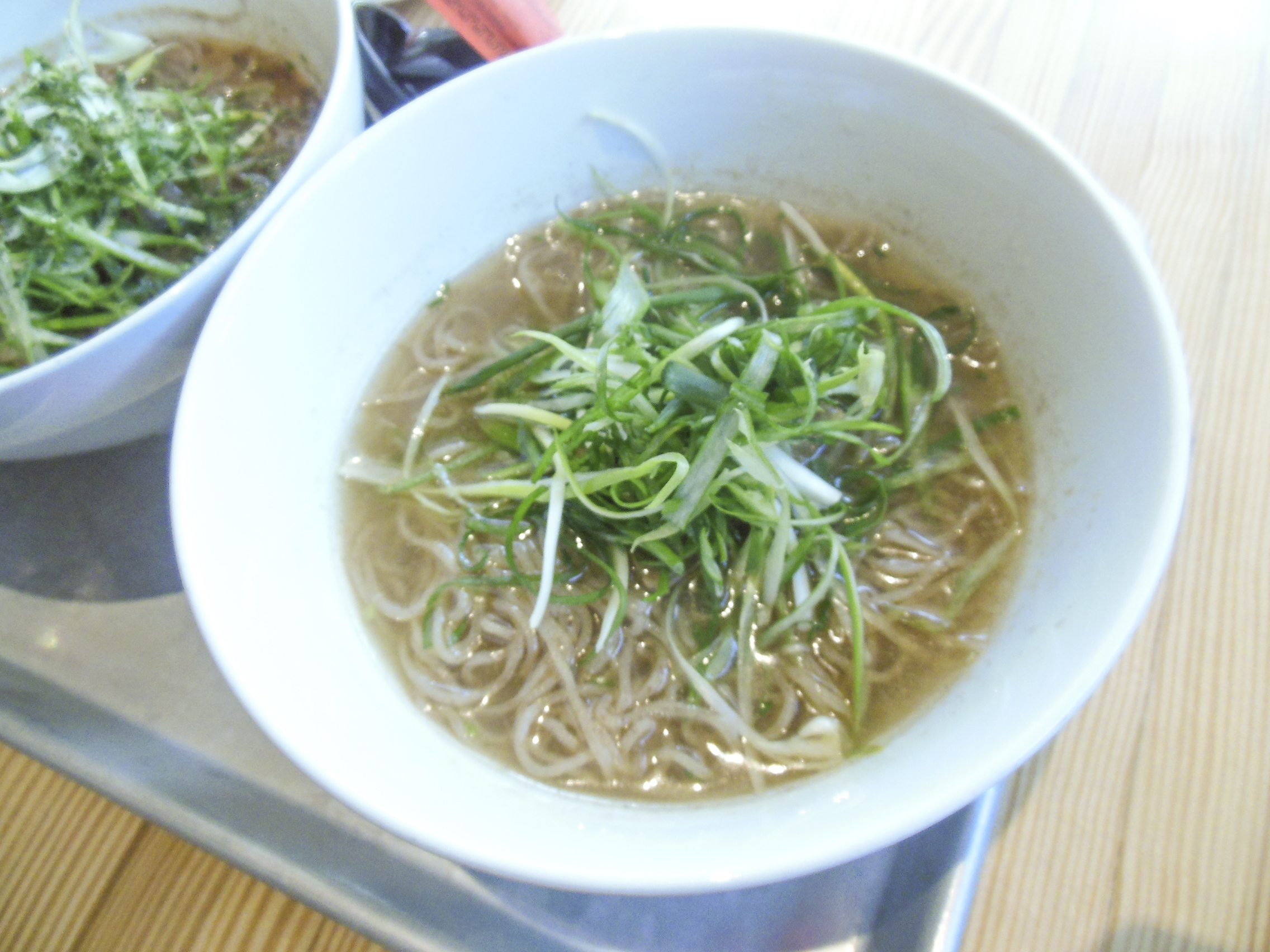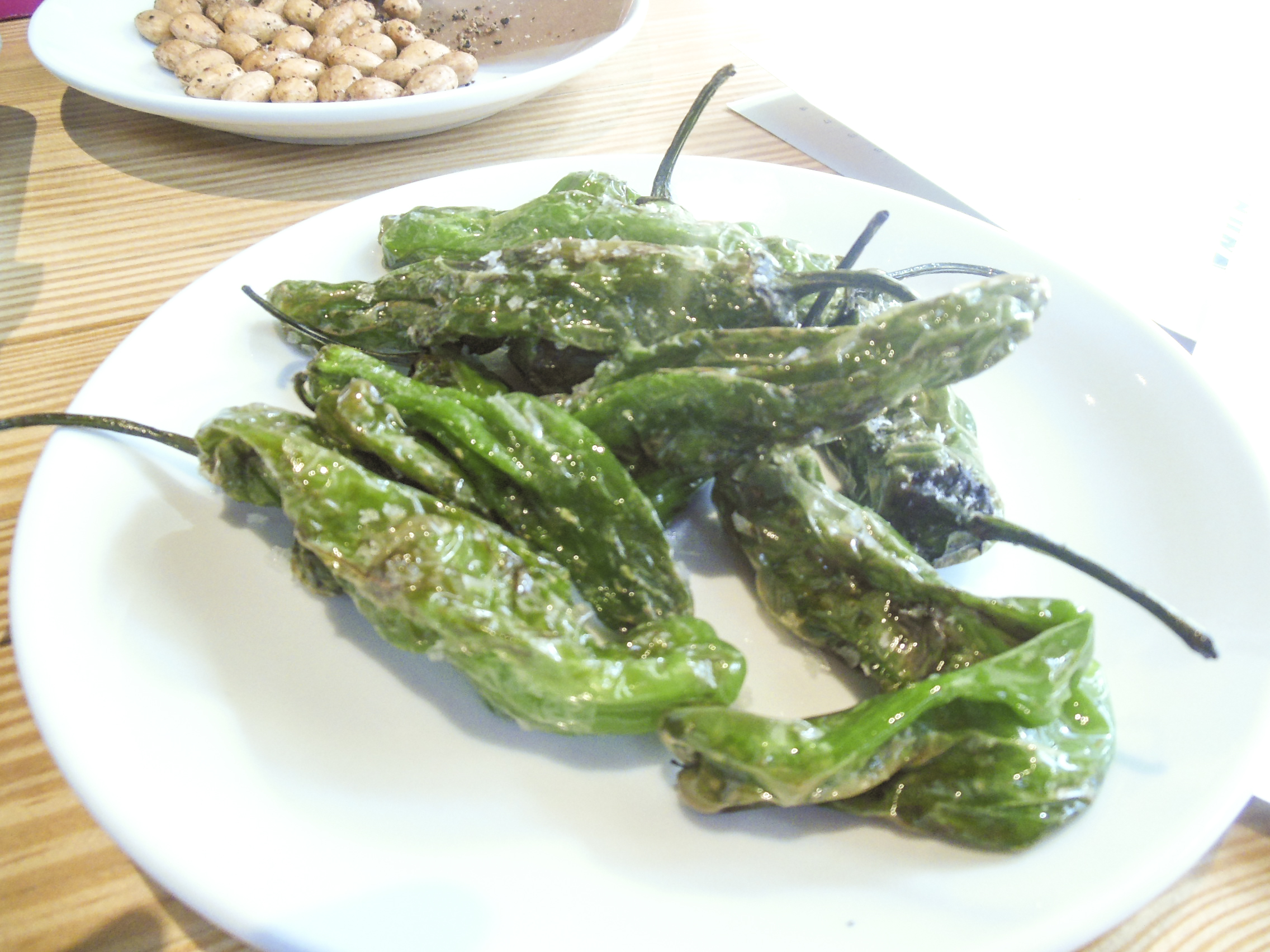 Unusual Tastes
Perhaps the most surprisingly delicious taste in my mouth came from the Florida Lassi at Little Chef. The delicate hint of citrus from the orange water in this concoction cut beautifully through the creamy yogurt and made for one addictive sip after another. As I left Gotham West Market, I knew that this will be one taste that I shall crave again.
Little Chef made Kohlrabi and Celery sound exciting. They source their produce locally and sustainably. Dishes are transformed in ways you might never imagine, like roasted root vegetables, breadcrumbs, anchovy and pecorino with fried egg. Or chicken soup with prunes, leeks, chicken liver mousse on focaccia. Seriously?! Little Chef Owner & Chef Caroline Fidanza really knows how to think outside the box.
What Else is There?
There are a few other food and drink purveyors at this foodie-heaven: Court Street Grocers Sandwich Shop, The Cannibal (small plates, beer, cocktails, charcuterie), Velo, The Brooklyn Kitchen, and Blue Bottle Coffee.