By Yamini Lal, Foodable Contributor
Andy Ricker, James Beard Best Chef Northwest 2011 and author of the famed cookbook "Pok Pok: Food and Stories from the Streets, Homes, and Roadside Restaurants of Thailand" is quite a legend among foodies and chefs alike. A seasoned world traveler and owner of more than six different restaurants in Portland and New York City, he is a world cuisine savant.
Bringing Authenticity to American Plates
In his yearly travels through Asia, Ricker has been impressed by how different the Americanized version of certain Asian dishes are from the real thing. Case in point: Pad Thai, a popular dish at every Thai restaurant. We all know it as a sweet — often too sweet — somewhat tangy, a little (or a lot) spicy, and predominantly peanut-y. It makes for a delicious and addictive bite no doubt, but its not anywhere close to the real thing —the "real thing" being defined as what street vendors in Thailand can whip up for you in a matter of minutes.
In Thailand, Pad Thai hits all the flavor notes mentioned above, except they are present in a much more subtle way. Ricker's Pok Pok Phat Thai in New York City is the place to understand that difference. The chef's goal is to show the Western culture how Pad Thai is really supposed to taste. The sweetness in Ricker's Pad Thai comes from a simple syrup made of palm sugar, while the tanginess comes from the use of tamarind water and a finishing drizzle of lemon juice. The salty notes are hit by the addition of fish sauce while ground chiles are added for heat to taste. As for the peanut flavor, here is where Andy takes a dramatic turn away from the Americanized version. Instead of peanut butter (as most recipes may call for), Andy uses roasted and crushed peanuts, which results in a fresh flavor of peanuts coming through, along with their distinctive texture (minus the sticky gooey mess we are all used to seeing on our plates).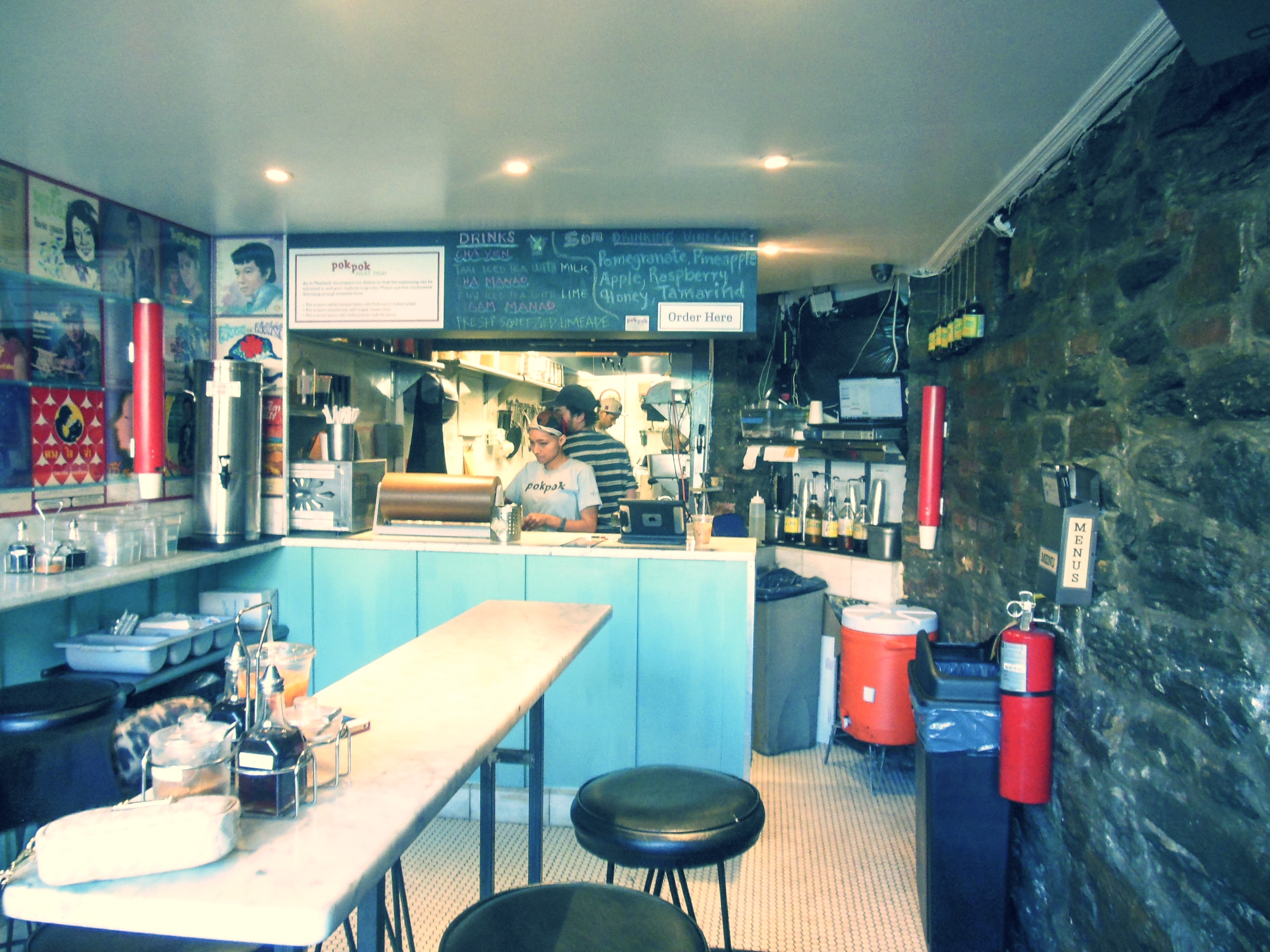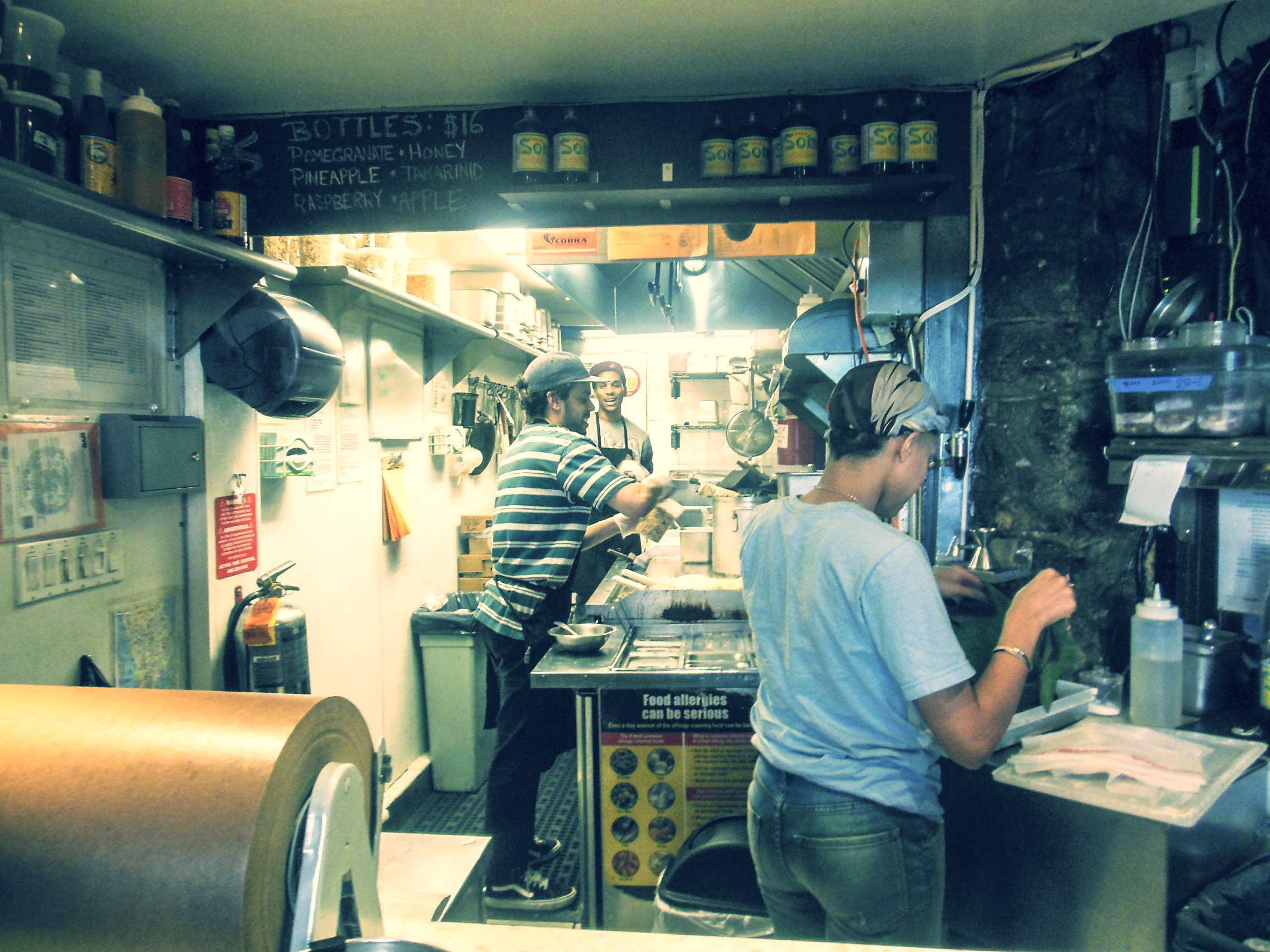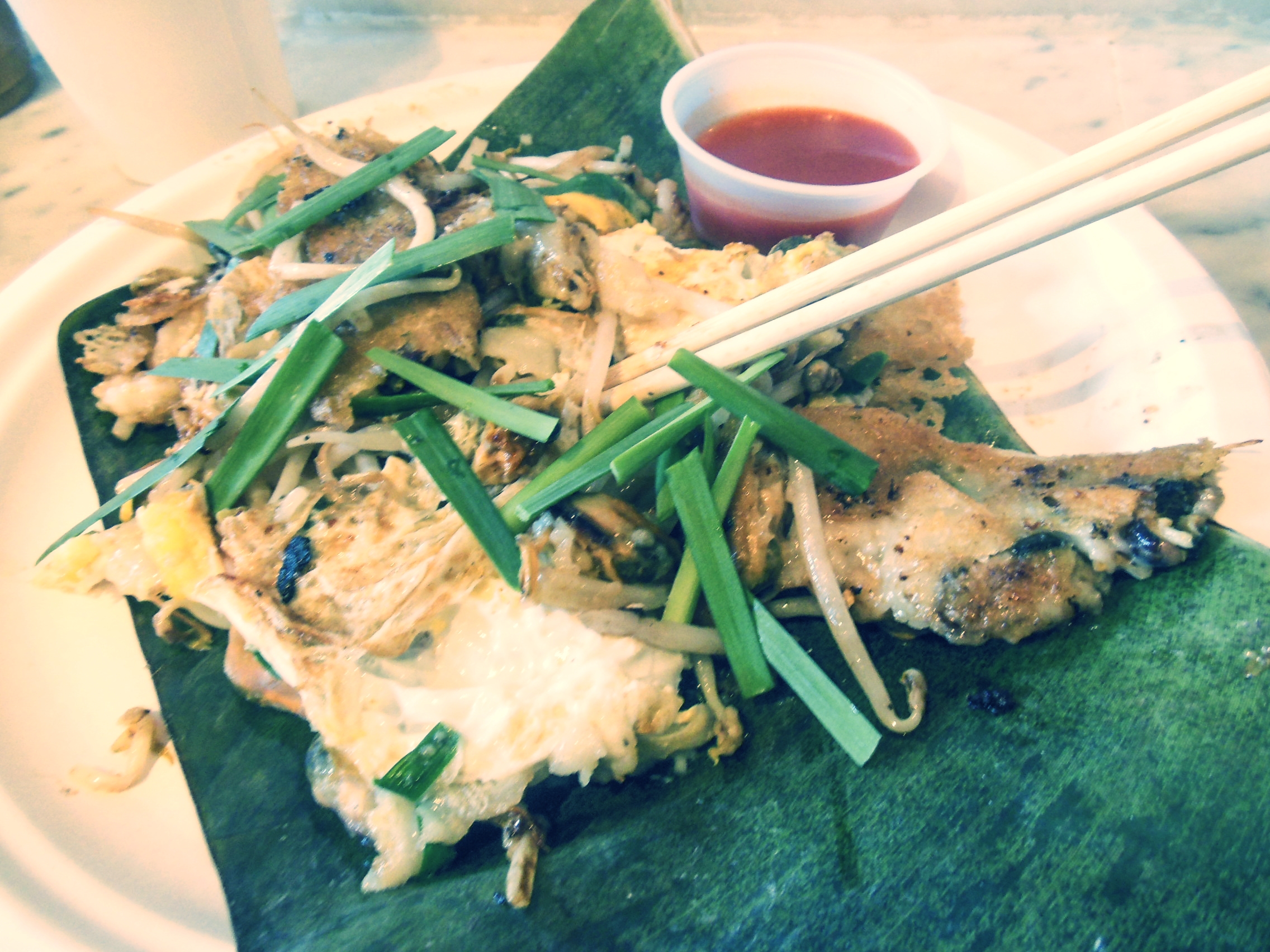 Emphasizing Flavor with Simplicity
Pok Pok Phat Thai's menu is simple, a true representation of Thai street food at its best. It is the 'poor man's food.' On Ricker's menu, there are only three basic kinds of dishes offered — you can get the Phat Thai (Ricker's version) with 5-6 variations, Kuaytiaw Khua in two varieties, or the Hoi Thawt. The Kuaytiaw Khua is a thick, wide noodle stir fried in rendered pork fat and tossed with either fish or chicken. The Hoi Thawt is a crispy, broken crepe stuffed with mussels, eggs, garlic and a whole lot of other flavors.
The first bite of Pad Thai may be a bit disappointing and rather bland because, as Americans, we are conditioned to expect a certain kind of flavor. As I ate more of it, my palate started to appreciate the delicate nuances of flavors and their integral harmony. Hmmm... so, this is what Pad Thai should really taste like!
In my opinion, the Kuaytiaw Khua lacked flavor. I have heard many people rave about this dish, so I wonder if my one plate on that particular day just happened to be a one off. I found the thickness and appearance, as well as the textures of the flat noodle and cuttlefish too similar. There was not enough of a contrast to make one or the other pop.
Hoi Thawt was quite an interesting dish. Mild in flavor, but very interesting in texture and taste of its components. I loved how the crepe was ever so crisp on the outside — it really made for a great textural contrast. The mussels and egg inside really blossomed with the accent of garlic and chives.
The drinks at Pok Pok Phat Thai are a very unusual mix. The Thai Iced Tea was too sweet for my taste, the Kafae Boraan a bit too bitter and strong. The menu also offers a selection of "Drinking Vinegars," which are apparently really big in Japan. These vinegars are offered in many different flavors.
All in all, I felt that Pok Pok Phat Thai was an interesting experience, though the menu did not turn me into a fan. I wonder if I would have felt differently if Ricker was present in this kitchen and preparing these dishes himself.