By Yamini Lal, Foodable Contributor
Ladurée macarons are causing quite a stir all over the world. Quite a few major international cities are boasting a Ladurée outpost these days. In the States, New York welcomed its first Ladurée shop a couple of years back. And now, to the utter delight of confection lovers with discerning tastes all over New York City, Ladurée recently opened another outpost in SoHo. The lines have always been long; the macarons worth the wait!
More Than Macarons
Aside from a store front, Ladurée Tea Salon also offers breakfast, lunch and dinner, as well as tea. Knowing firsthand just how amazing their macarons are, I could only imagine how expertly prepared and presented the rest of the menu would be. Suddenly, tea at Ladurée sounded like a great idea.
If you are visiting Ladurée to buy baked goodies, you may be asked to wait outside until the line inside clears. If you are dining at the restaurant, you will need to walk in and give them your name for the waiting list. Dinner is the only reservation accepted ahead of time.
The interior can be described in few words: ornate, dark, crowded, chaotic. You can tell that people are dying to get in for their first taste. It was hard not to bump into people when walking to your table, or even while sitting down. The service was confused and slow. Note: I always feel that it takes an establishment a few months for the front and back of the house to get into a groove, so I am willing to ignore a few of my initial unfavorable observations — for now.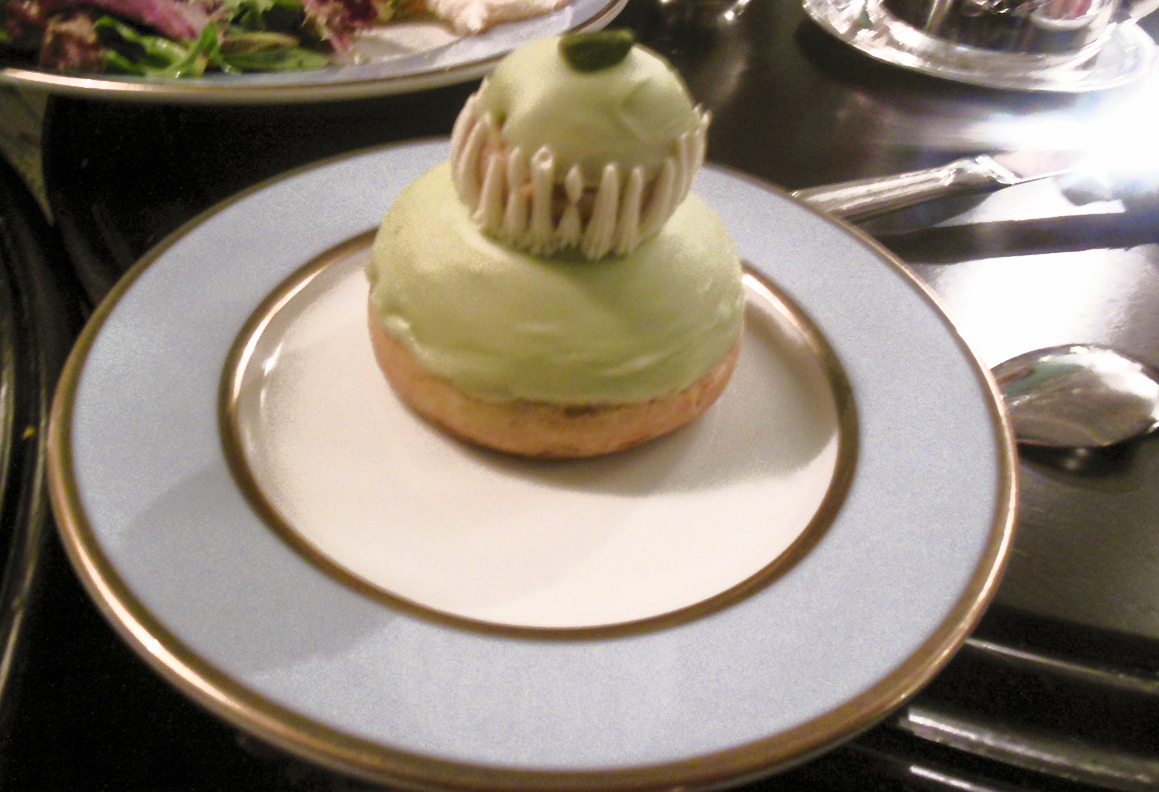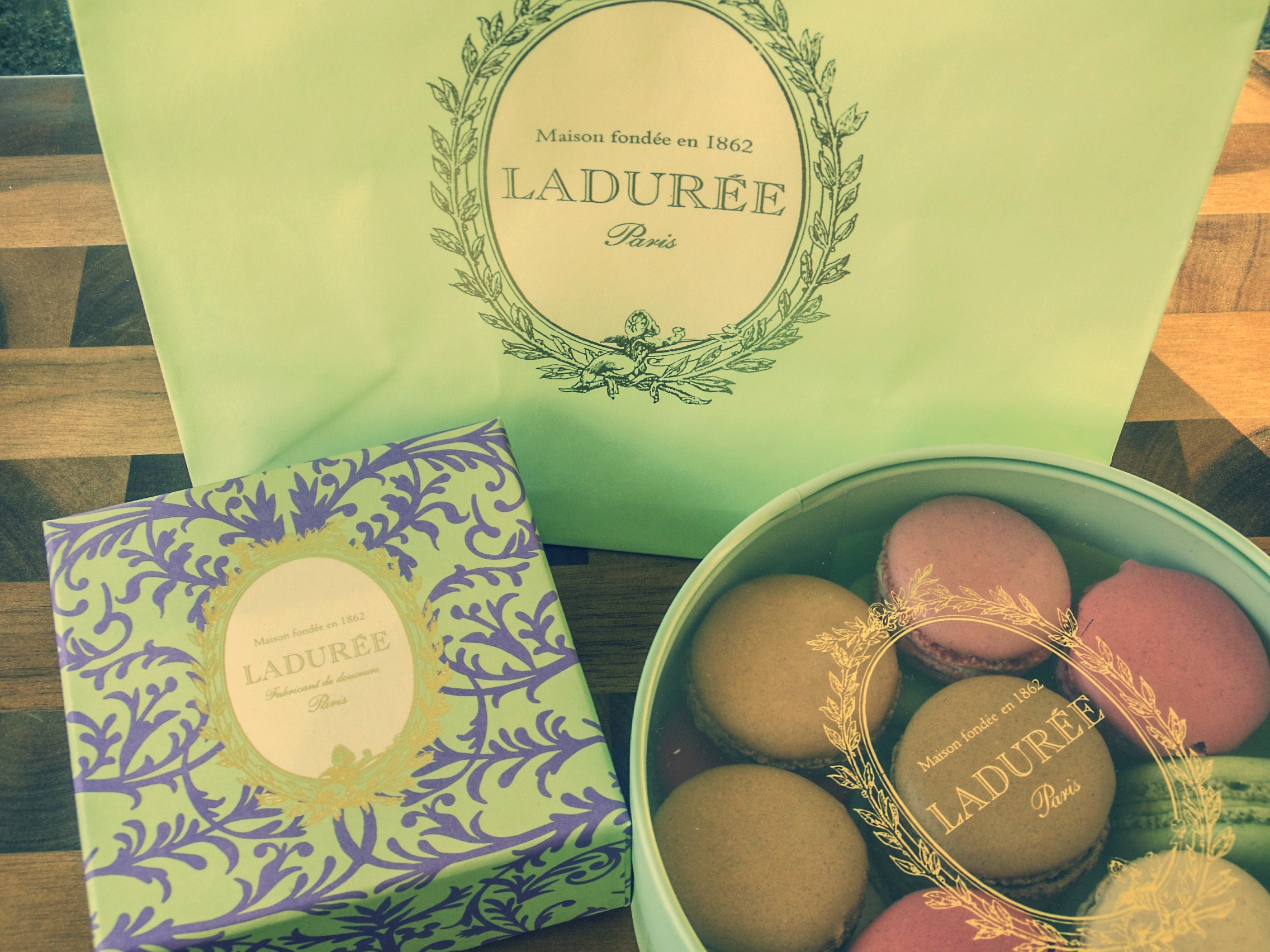 Teatime
There were tons of incredible options for tea, all served in beautiful, shiny silver tea kettles that felt like royalty. Sadly, the tea was lukewarm at best. When I originally thought of meeting some friends there for tea, I had visions of petits fours and miniature tea sandwiches on tiered serving dishes. Alas, that was not the case. For teatime customers, I found the menu quite hard to work with. Sandwich choices were few and served in huge proportions. They were better suited for a full lunch portion. The pastries were fairly large, as well. By the time portions were split up — ensuring we could all get a taste of everything — there was a huge mess on our plates. It seems the only thing easy enough to try in a group would be the macarons.
The Verdict
The pastries and sandwiches at Ladurée were delicious, but not outstanding. The macarons were superb, as usual. Ever so delicate, the macarons melt in your mouth at the slightest bite — light and airy with a delicate crunch on the outside and delectably flavored cream filling on the inside. I think I will be sticking to just the macarons at Ladurée for now.