Ah, spring is here and summer is just around the corner! Just as nature reinvents itself this time of year, cocktails throughout the City of Angels do, as well. From bar and restaurant openings to established joints with menu makeovers, there's a plethora of "new" to do.
Divvied up into "boozy" and "like-it-light" categories, here's where and what we recommend to drink now:
Sitting at the venerable Beau du Bois' counter never disappoints in either taste or text. As one of the city's champions of DIY mixers, it's a 'candy store' for the craft cocktail nut. Favorite new cocktails include:
Boozy:
Midwest Lap Dance
Bourbon, Housemade Atomic Cordial, Lemon, Maraschino Liqueur, Peychaud's Bitters
Archery Merit Badge
Jamaican Rum, Housemade Buddha's Hand Falernum, Lime
Like-it-Light:
Online Realtor's License
Silver Tequila, Watermelon Vermouth, Cinnamon Cordial, White Pepper Tincture, Lime
Smitten with the initial potent-but-pretty cocktails when it opened in January, beverage director Jason Eisner has done it again with his new spring/summer menu. Feeling flush? Make sure to snap up the El Dorado cocktail flecked with 24k gold ($50) - only three are served per night. Commoner cocktails one should sample are:
Boozy:
Mero Mero
Mezcal, Tequila Reposado, Artichoke Liqueur, Luxardo, Punt E Mes, Orange Bitters
Like-it-Light:
La Belleza
Tequila Blanco, Strawberry Basil, Balsamic Shrub, Lemon, Rose Wine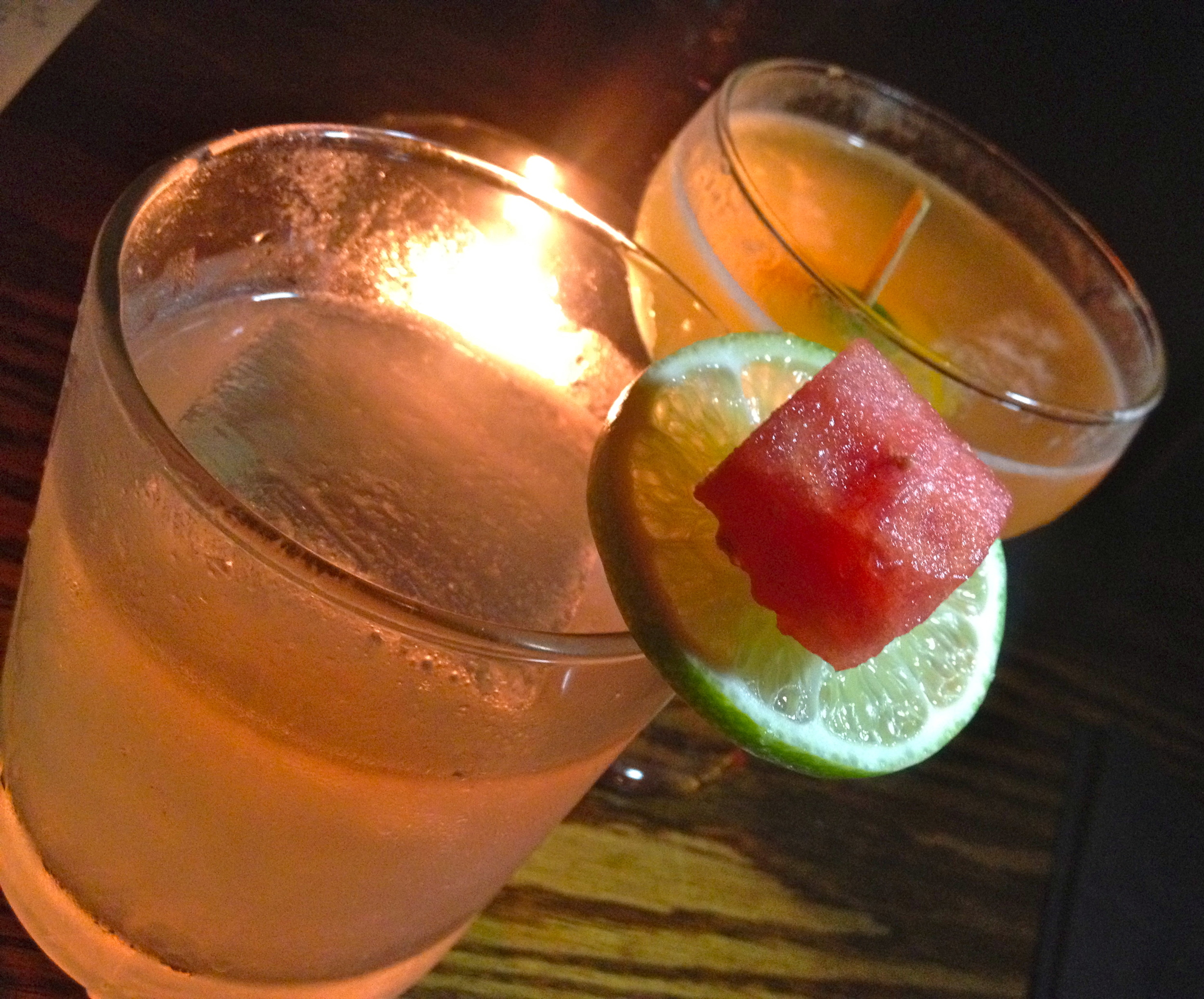 Recently revamped with an all-new modern mojo and menu, but be forewarned: if you're an adventurous drinker, you'll be tempted to try all 12. Exotic ingredients native to Peru, from guanabana to lucuma, abound. Cocktails, both originals and classics, like the design-your-own Pisco Sour, were masterminded by the dynamic duo of Marcos Tello and Garrett McKechnie. Must try sips include:
Boozy:
Cacao-Fashioned
Cacao Butter fat-washed Bourbon, Yacón Syrup, and Aromatic Bitters
Martini del Peru
Peruvian Olive Oil infused Huamani Pisco and Bianco Vermouth
Like-it-Light:
Guanabana Swizzle
Jamaican Rum, Cognac, Guanabana Syrup, and Allspice
The Houston Brothers, masters of time-travel bars, have done it again. Opened in mid-April, get ready for some funk. The 1970s bar, complete with a retro garage sale, fridge door for an entrance and tricked out décor in gold, avocado tones, is 'to the max' indeed. Drinks — a combo of '70s classics, Tiki and boozy sno-cones — were created by Joe Swifka (GM at La Descarga; Beverage Director for Houston Hospitality).
Boozy:
Some People Call Me Maurice
Cinnamon-infused Vida Mezcal, Creme de Cacao, Creme de Menthe, Coffee, Cream
Smoke On The Water
Byrrh Grand Quinquina, Monkey Shoulder blended scotch, Laphroaig 10 yr scotch, Angostura bitters, Scrappy's celery bitters
Like-it-Light:
D-Y-O Sno-Cones
Choose a spirit and syrup combo available at the trailer on the back patio
Tipple & Brine, opened mid-April, is bringing class to Valley with a Bowmore scotch-oyster luge, a worldly wine menu, tasty Americana fare (don't miss the lamb shank!), and groovy interiors outfitted in repurposed everything — from chicken feeders to bathtubs. The cocktail menu, designed by Honeycut's Daniel Zacharczuk, lacks pizzazz (or maybe it's just that I went on their second night and the kinks were yet to be shaken out). Nevertheless, noteworthy drinks, in addition to their excellent craft spirit selection include:
Boozy:
Scott Free
Scotch, Maraschino Liqueur, Bitters, Lemon and Orange Twist
Like-it-Light:
Il de France
Cognac, Yellow Chartreuse, Champagne
This season's menu, based on retro video games — namely Super Mario Bros. — is an inventive win-win — same as it ever was. The all-star 1886 team, like Brady Weise and Peter Lloyd-Jones, continue to bring their A-game, making it Pasadena's best cocktail bar, no contest.
Boozy:
La Calavera
Reposado mezcal, Reposado tequila, aged Venezuelan rum with Creole and cardamom bitters
Yoshi's Island
Fifty Pound Gin, rosemary-infused Benedictine, dry vermouth, Meyer lemon and house-blended orange bitters
Like-it-Light:
Princess Toadstool's Tonic
Pisco, Aperol, Doppelbock and lemon