By Iris McCarthy, Foodable Contributor
Children are known to be picky eaters — at least that's what we've been told for decades. Just look at the story of Goldilocks — the kid broke into someone's home looking for porridge and took her sweet little time tasting (and summarily dismissing) each one until she found a bowl that was juuuuuuust right. Was she a petty thief or did she just have a discerning palate?
That's really what we, a nation of both casual foodies and serious gastronomes, should call today's children. They're not so much picky as they are discerning. What did we expect? As adults, we have become more fascinated with the culinary world, and our tastes certainly have changed within the past decade or so. Even the way we view food has changed. In years past, food was simply sustenance — a means by which we sustained life. A necessity. Today, we are inundated with 24-hour cooking channels, and words like locavore and organic have crept into our daily lexicon. We calculate food miles and prefer duck confit to meatloaf for dinner. Of course, what's good for the goose is good for the gander and now we have birthed a legion of mini-foodies.
As our children continue to explore the food world and broaden their palates, their tastebuds have come to crave more and more refined fare and it's important that we indulge their culinary curiosity.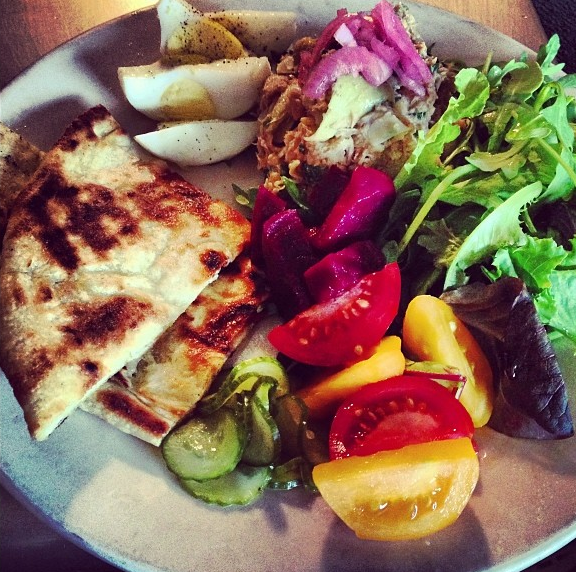 Philly Loves Little Foodies
There's no denying that the city of Philadelphia is a food lover's paradise and that includes several dining options for the little ones. From dim sum to Italian classics, Philly's got your tiny tot covered. Here's a little guide to get you started:
1. Bridget Foy's: Wisconsin cheddar-topped mini sliders, veggie flatbread and homemade spinach ravioli are standouts on the kid's menu, but don't discount options from the regular menu as well. Bridget's can get noisy on the weekend, which may be the perfect place to mask the din of rowdy (or temper-tantrum-prone) kiddies. 200 South Street, 215-922-1813
2. City Tavern: History and food come together at this Colonial-era Olde City restaurant. Chef Walter Staib (of television fame) reaches back into the annals of American cuisine and crafts simple, traditional dishes. Turkey noodle soup, crabcakes and lobster pot pie are pleasing to little appetites. 138 S. 2nd Street, 215-413-1443
3. Dim Sum Garden: If you're a white tablecloth kind of person, you'll be disappointed in this Chinatown hotspot, but those in the know will appreciate this place for what it is: an awesome dumpling house where your kids can slurp up some of the best dim sum in the city. 59 N. 11th Street, 215-627-0218
4. Dock Street Brewery: While Mom and Dad enjoy a microbrew, the kiddies can nosh on Dock's elevated fig jam, gorgonzola and bacon pizza because, really, what child will scoff at bacon? 701 South 50th Street, 215-726-2337
5. Famous 4th Street Delicatessen: Be forewarned — Even though the sandwiches are offered in "regular" and "zaftig" varieties, both options are probably taller than your child. Reminiscent of a New York Jewish deli, hot roast beef, pastrami and corned beef are among the most popular options, but if your little one isn't meshugganah for these classic deli treats, there's always the chicken or egg salad. For a sweet ending, treat the kiddies to a black-and-white cookie. 700 S. 4th Street, 215-922-3274
6. Fuel: Fuel features a menu of all-organic panini, wraps, salads and smoothies all for under 500 calories — perfect low-calorie, high energy meals that will help you avoid the lead-belly feeling and sugar rush that accompanies some meals. 1225 Walnut Street,215-922-3835
7. Jones: Famed restaurateur Stephen Starr pays homage to the era of shag carpet and disco with this Brady Bunch-esque eatery. It's kitschy and cool and your budding foodie can enjoy baked mac and cheese, pistachio-crusted tilapia or, if you've got a baby beefeater, the brisket. 700 Chestnut Street, 215-223-5663
8. LaScala's: While you won't find an actual children's menu per se, the menu of fresh pastas and hand-tossed pizzas are definitely kid-friendly. 615 Chestnut Street, 215-928-0900
9. Morning Glory Diner: This is the place to go when your kid wakes you up extra early on the weekends. Grab your pint-sized insomniac or head to the diner for some waffles and eggs. You won't mind sacrificing a few hours of sleep once you've nommed on the amazing grub here. 735 S. 10th Street, 215-413-3999
10. The Franklin Fountain: There's not a single menu item that you'll have to convince your child to eat. Why? Because it's all about ice cream here! You'll get a kick out of the retro, old-timey vibe and décor, and who can resist sharing a gargantuan ice cream sundae topped with hot fudge that's made in-house? 116 Market Street, 215-627-1899
Now that you've got some idea of where to dine when you've got tots in tow, isn't it time to make reservations and hit the town with your tiny gourmand?