Greg Vernick basically grew up in the kitchen — at his mom's restaurant, where he'd spend much time after school. Fast forward, and he is now the chef and co-owner (alongside his wife, Julie) at Vernick Food & Drink, which opened in Philly in 2012. Earlier this year, he was named a 2015 James Beard Award finalist for "Best Chef: Mid-Atlantic." Vernick was also nominated by Food & Wine for "People's Best New Chef: Mid-Atlantic." Other accolades include being listed under "The Best New Restaurants in America" by bon appétit, winning OpenTable's 2015 Diners' Choice, receiving a Certificate of Excellence from TripAdvisor, and ranking in Foodable's Top 25 Restaurants in Philly for many months, grabbing the No. 1 spot in April.
Vernick, who graduated from Boston University with a degree in hospitality management before earning his culinary degree from the Culinary Institute of America, built up his skill and stamina at impressive outposts like Per Se and Jean-Georges Restaurants. Vernick worked at a variety of establishments — as a sous chef, an international corporate chef trainer, and as chef de cuisine — before returning to Philadelphia.
Vernick Food & Drink's menu includes raw fare (like arctic char, crispy skin & dill), small plates (tagliatelle, duck ragout, baby zucchini and pine nuts), large plates (lamb rack & belly, carrot harissa, oregano, yogurt dressing), vegetables, select offerings from Vernick's wood-fire oven (seafood, chicken, and bone-in strip loin), and an "on toast" section (including fromage blanc & pickled cherries). Chef Vernick's specialty is maximizing the deliciousness of dishes as directly as possible. Because, why mess with a good thing?
Below, we ask the Chef six quick questions.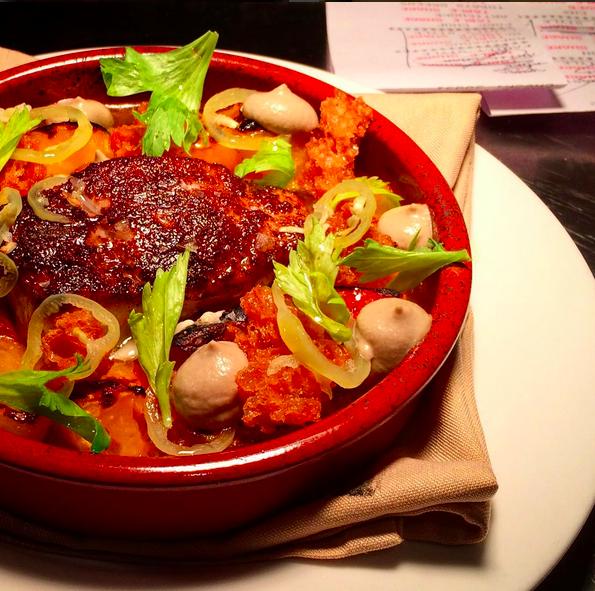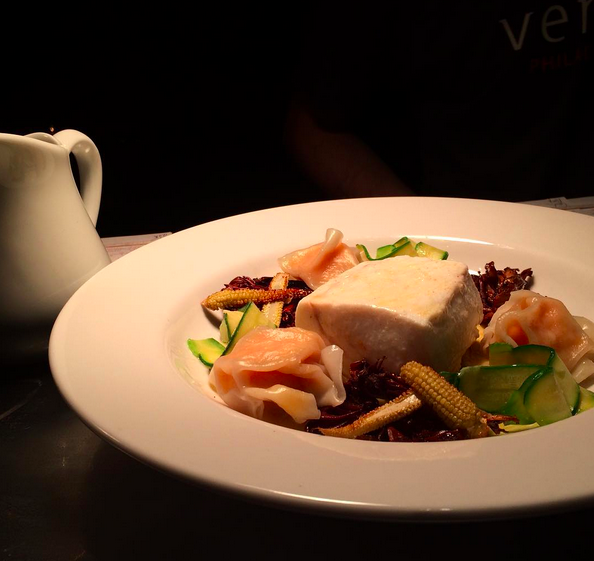 The Quick Six
Foodable: What's the first meal that changed your life?
Greg Vernick: When I was young, we used to go to dinner in Philly's Chinatown. We'd go to a place called Imperial Inn, which was your typical no-frills type Chinatown restaurant, but it was perfect. It was here that I first encountered the concept of a lazy Susan. I loved the idea of spinning the tray around so that everyone could share dishes, which is how I aim for people to eat at my restaurant today.
Foodable: One person you would love to cook for (that you haven't already)?
GV: Frank Sintra
Foodable: Who is your culinary mentor?
GV: Chef Greg Brainin, who is the corporate executive chef at Jean-Georges Restaurants. He hired me at Perry Street and really is the one who taught me how to cook. His is still a mentor to this day.
Foodable: Where is your favorite restaurant to eat at when you aren't working?
GV: If I'm with the family, we go to Pizzeria Vetri. If it's a date with my wife, we'll go to Serpico.
Foodable: One ingredient you could not live without?
GV: Freshly baked bread
Foodable: What's the most important lesson you learned (good or bad) in your first year of owning a restaurant?
GV: I would say thinking on the fly and finding the ability to recover from both the good and the bad. The restaurant business is hectic with day-to-day changes — people call out sick, ingredient shortages, etc — but as the chef and owner, I never want to appear stressed in front of the staff. It's about problem solving and thinking on the fly. In the same way, you want to make sure to enjoy and appreciate the good — the accolades and the awards — but at the same time you want to keep pushing. Once an expectation is set, we want to make sure we continue to meet that expectation for guests visit after visit.